Blog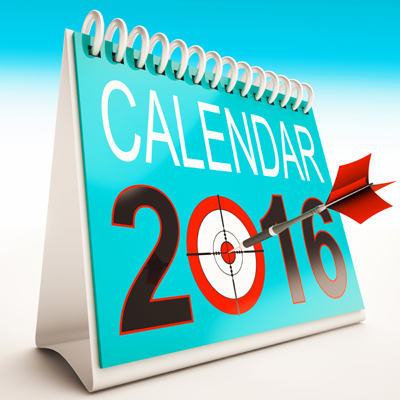 Trend watchers have come up with a list of wedding trends for 2016 and from interaction with wedding planners, reporters and reviewers; weddings are taking on a definitive slant for the next twelve months that will catch –on in the wake of the new year.
This outline has emerged from the summation of emerging trends to keep you informed as the year unfolds.
The Metal Ensemble
Metallics are widely reviewed as ethereal, elegant and very natural at weddings. Gold props are classy at black-tie weddings, and copper lanterns can complete the distinct look on any rustic table scape. The decision on how to make metals the center piece at any ceremony can be a trendy one in the oncoming months.
Designers are showing up with premium on rose gold as it displays on rings, table linens and icing on desserts and custom cocktails.
The Romantic Ambience
Modern wedding lightings are effective at creating the intimate and romantic environment that couples can really enjoy. Pendant lights, chandeliers of vintage and neo-modern slants, as well as candelabras, find the attraction, as they cast a soft glow and alluring hue on conjugal ceremony settings.
Table Redefinition
The now traditional setting of large round tables that closely aligns with conference events is losing ground to a mix of smaller square, long rectangular tables or round tables, to create heightened intimate vibes at weddings.
Fresh Flower Allure
Freshly picked blooms are catching the glare of couples and many are requesting to have them in their bouquets irrespective of the season. With free-form bouquets, centerpieces of small and big blossoms from a range of colors, flowers are becoming such defining exclamation points.
Flowered Décor
Creative centerpieces are taking the driving stage for décor settings that now extend beyond mere flower arrangements. The succulents, lavender sprigs, ferns and other decorative trees are making a strong presence in the hue and form of décor. With flowering plants standing out with panache, they are adorned with sparkly jewels or crepe –base flowers for effect.
Wedding Invitations
Weddings are absorbing the resurgent effects of cultural interest in graphics and words. Multiple fonts are getting displayed on all forms of invitations to add freshness to the personality stereotypes and provide a nouveau periscope.
Food Stations
Food stations are taking on a new edge with deployment of gueridon service that prides on the template of servers bringing a cart packed with customizable desserts and appetizers that have platters of pastas, milk and cookies, tantares, doughnuts, Caesar salads and much more. While people are still using the routine of sitting on their serving tables, more are exploring the walkway fusion as well, to create a refreshing atmosphere.