Blog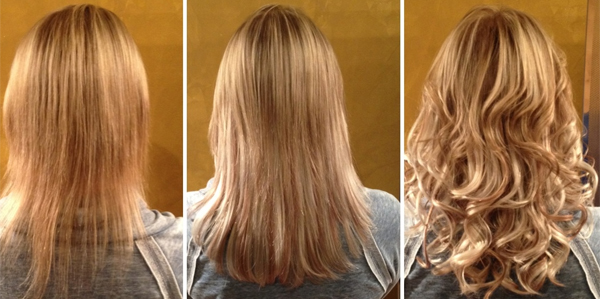 A few tips about Hair Extensions…
Where Do Hair Extensions Come From?
If you have short or thin hair or your hair lacks definition you will want to get a hair extension applied. A hair extension gives your hair a boost making it look fuller and comes in various color choices so you can decide to flaunt the hair color you have always wanted. They also give you the longer length that you desire. Over the last decade hair extensions have become very popular. Many people are acquiring them without inquiring about their origin. However they are not taken from dead people or from the floor of hair salons! They come from people who grow their hair mainly to sell and make profit. So where in the world are they sourced from?
There are three different types of hair used in extensions, they are:
Synthetic: Hair which is made from synthetic fibers is less likely to tangle with your natural hair. Synthetic hair is very susceptible to melting due to heat transferred from hot dryers and irons. Synthetic hair is usually used by doll manufacturers. Acrylic and polyester are the most common fibers used to make synthetic hair. It is generally inexpensive, but won't last very long. Synthetic hair types are best suited for temporary occasions. Synthetic are usually shiny and don't come as real. The best synthetic hair type is the heat resistant type which can be curled with a curling iron.

Animal: The underbelly of the yak is the most popular animal hair extensions used for humans. This type of hair, because of its texture and look has the best structure for use as a match for chemically treated African-Ethnic hair. However some certain people develop allergic reactions to yak hair making it not 100% safe for use.

Human: Human hair is sourced from a variety of geographical regions of the world. Many companies make collections of usually 1 human strand with that of animals or synthetic hair to form an extension. It is legally certified to be marketed. So, always make sure you know where your hair is coming from when finding out about the type of human hair you want. Human hair extensions have been known to come from Asia and Europe, precisely China, India and Russia where they are shipped to other parts of the west where many salons, mostly hair extensions salons in Toronto, make use of them. Chinese and Russian women who cut their hair for use as human hair extensions are mostly from poor villages and do this to make some profit. Sometimes they make enough money to last them for months. In India, women cut their hair to mark a major event in their lives.
There is a Hindu temple located in the hills of Tirupati, in India, where up to 3,000 women visit daily to take part in a religious ceremony, called tonsuring. In this ceremony the women shave off their hair as a sacrifice to the god Vishnu. After the ceremony all the hair is collected, combed, sorted into lengths and dyed before shipping to other countries to be sold as wigs and hair extensions.
There's a really good documentary by Chris Rock called Good Hair available on Netflix. He talks a lot about where hair extensions come from for the African American community.
There are also 'hair factories' that sign women into a contract to grow their hair to a certain length and usually have strict conditions under which the hair must grow. The women and in some case whole families are expected to keep their hair clean at all times and from pollutants. Sometimes the factories even provide foods that promote hair growth so as to make sure their hairs grow to their preferred standard. When the hair is fully grown, the women are made to line up and their hair is totally shaven. Then they are sent back to restart the whole cycle again. Many are usually happy to do this as long as the money they make from it can sustain them and their families.
A new wig or hair extension is something that will always give you style and make you look better. Hair extensions are not for the shallow population of the world but for people who are fashion cautious and value their appearance.
Submitted by Kaila of Jessica Hair Extensions