Blog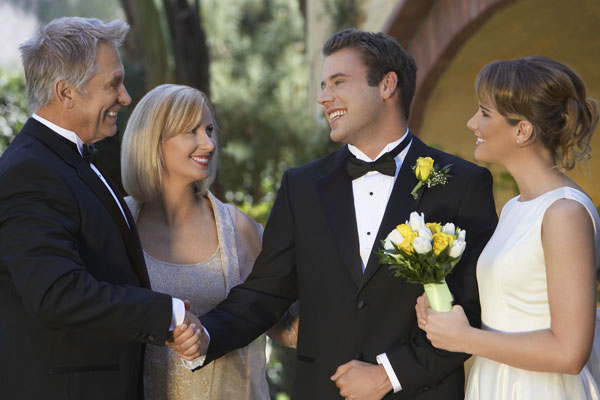 You may be feeling a little stressed as you consider the cost of your wedding? Of course, one great stress relief is when parents help-out, or in many cases, cover the entire cost of your special day!
Asking Parents to Help Out on Your Wedding Day
However, when money is involved, especially when you add the emotions of a wedding, your parents and future in-laws get involved you might have just added to your stress level. 'Family Feud" may just take on a whole new meaning! Often, because parents are paying the bill, they are more inclined to seek Control of your wedding day! What's happens when there's a disagreement? Who decides? Who back's down? Many couples and families are capable of working through this without a family melt-down, but for many all too often the feud begins here. Here's a few tips that may lessen the stress when sharing the expense with Parents.
As a couple, talk together and come up with a plan before meeting with the parents. Then, sit down with them and suggest what parts of the wedding you would appreciate financial help in and see if they would be comfortable with covering the cost (or partial cost if needed). It may be the booking of your reception venue – Have a couple in mind invite them to go with you to have a look. Or it may be the catering bill – Again, have a pre-look at a few menu's and come with ideas, your favorites and an approximate cost to start the conversation.
Don't be afraid to ask them if they had thought through a budget for this special day, as they surely knew it would be eventfully arrive! Remember, not all families are able to write a 'blank cheque' and so ask them what they feel comfortable with. This is no rule that both families have to share equally!
If you're spending your parents (or in-laws) money, it's wise to keep receipts so there are no big surprises just days before the wedding day and speaking from experience, it's a great 'help' for the years to come following – after all, you "in many way, marry the parents as well!" Keep them happy is always a wise start to a great future.