Blog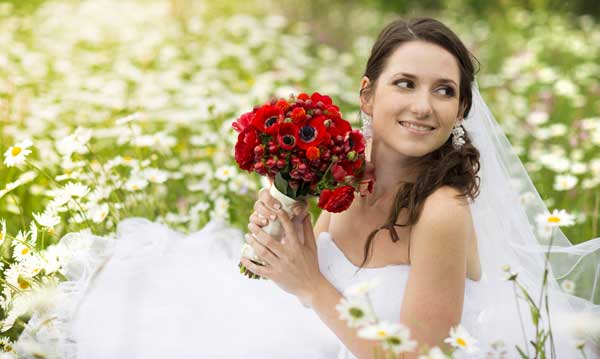 You may find it astonishing how heavy your wedding gown actually is, especially if it is satin with yards of material and a train. If you haven't worn a gown since Grade 12 prom, then it's not as easy as the celebrities make it look, and practice, practice, practice needs to be your mantra. For most of us girls, jeans and hoodies and sneakers are more comfortable than high heels and a billowing skirt of taffeta and tulle.
To dance, or even walk with comfort and confidence, you will simply have to practice. Before you can 'skip the light fantastic', practice getting into your dress and negotiating stairs, doorways, and the vehicle. I clearly recall falling into the limousine in a very un-lady-like manner because I didn't know how to navigate my gown! I had hired a hoop to go under the dress – it was a few years ago (OK, not that long ago –the 90s) but because the hire company gave it to me that morning, I didn't know I would need to learn how to function with it! Thank goodness that during the ceremony when the wedding officiant said to kneel for a prayer (our choice, I'll re-think that one through for a while), I remembered to sort of let it sink in a circle around me, not stick up at the back … nothing like ending up on "America's Funniest Home Videos" in your own wedding..yikes!
Two hints to getting into your dress:
Place a sheer or very light scarf over your head and face so that your makeup doesn't smear onto the dress.

Step into your shoes before you ask a bridesmaid or friends lift the dress over your head. If you are more comfortable stepping into your gown, be sure to put your shoes on afterwards, as the heel could easily snag the material. Makeup artists use the chiffon scarf trick all the time if their clients are going to get into their outfits after the salon visit.
Years ago young ladies of wealth went to 'Finishing School' to learn the fine arts of deportment, manners and when to use which fork at luncheon. Think Grace Kelly, Audrey Hepburn, Jackie Kennedy as your models to follow. Deportment is a fancy word for walking like you have a book on your head – and this is a fantastic way to practice. Yoga is more of a current exercise than "deportment classes", and it will help you so much with elongating your body and carrying yourself with perfect posture.
Some people like gowns with pockets, and they are very practical for a tissue, lip balm, even your cell phone. However, with or without pockets, always stand like you are being photographed (because that day, you are!).