Blog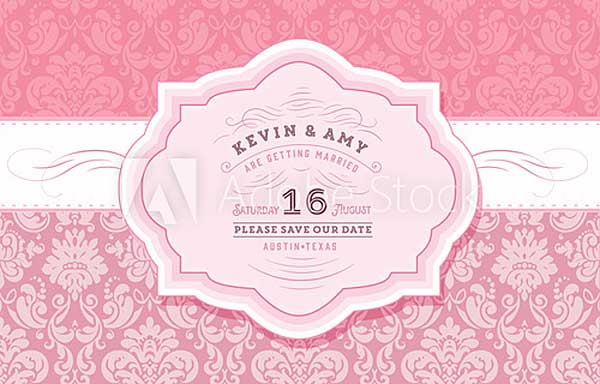 Like many things about weddings, the wording on the invitations has changed over the last past twenty years or so. It used to be the bride wore white, her father walked her down the aisle, the groom's brother was his best man and the cake had three tiers. Now the bride wears blush, she walks down the aisle with her puppy, the groom's sister is his best 'man' and they each have a cake. If you are new to wedding planning, this does give you the option of doing things whichever way you like, no longer expected to have a 'cookie cutter' wedding like the generations before you.
Your Wedding Invitations
When you word your invitation, there is a lot of information that needs to be conveyed on one small piece of paper. This is probably why more and more couples have a wedding website where guests can RSVP , print off directions, choose a gift and later post greetings and pictures.
Here are just a few hints to help you word your invitation: firstly, the people hosting the event need to be at the top. Traditionally, this was the bride's parents Mr and Mrs John Jones. If you and your groom are hosting, then your name comes first and you can include a title and last name, depending of the level of formality. Miss Mary Jones and Mr Michael Smith would be formal, whereas if it's not an evening event but more of a Saturday afternoon, then even just your first names would be fine, Mary and Michael.
Secondly, if the marriage ceremony is taking place at a religious site, such as a church, temple or synagogue, the guests should be asked: request the honor of your presence at the marriage of their daughter OR request the honor or your presence at their marriage. The difference from a religious site ceremony to somewhere like outdoors or at a hotel would be 'request the pleasure of your company'.
Thirdly, spell out the day,date and time of the event. The month and day should be capitalized, so for example: Saturday, the twenty-fifth of January, Two Thousand and Fourteen. This, of course, if you are having a very formal affair and the invitation is on heavy carded paper. It is perfectly acceptable to print your date as follows for any wedding any less formal as: Saturday, January 25, 2014. Remember to include the time the ceremony starts and what takes place afterwards, such as "Refreshments at 4 pm in the Hall" or "Formal Dinner and Dance to Follow, 7 pm".
The most important thing with your invites is the make 100% sure that everything is spelled correctly and the details are correct. You'd be surprised how many times you can look at something and then one more check and you see a glaring error, like you spelled your own name wrong in your nervousness to get it right!