Blog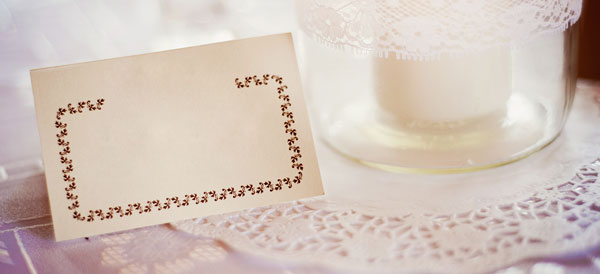 When you arrive at your your Wedding Reception, it's very obvious where you and the groom will sit, but may not be so for your special guests. Table Numbers are going to help everyone stay organized, and there are many ways you can display the numbers for the tables; from traditional to shabby chic to comical, depending on the theme and mood of your wedding reception. Here are a few 'Creative Table Number' ideas you may wish to consider…
Your Wedding Reception
Photos instead of numbers – this is when you would have a photograph that matches the guests' seating assignment card. For a spring wedding, you may choose a flower theme, and have your tables named "The Rose Table", "The Lily Table", "The Magnolia Table" and so forth. If you're having a movie or Oscar theme, then match up with famous classic film stars such as "The Robert Redford Table", "The Meryl Streep Table", "The Elizabeth Taylor Table" for example.

Use words instead of numbers – a classic twist would be to have words from the vows such as "honor", "cherish", "respect". All of these words can be printed onto card in beautiful calligraphy font and then folded as you would a place setting or double-sided and in a table number holder.

Helium filled balloons are another fun way to display your table numbers, and they are pretty, cost effective and always lend a party atmosphere. Pick a balloon in the same color and make sure it doesn't say 'birthday' anywhere on it when you choose the numbers! To be on the safe side, pick two of each number as a back up. Have your extra balloons in a labelled ziploc bag and given to your wedding coordinator or the person in charge of setting up the reception.

Bottles of wine are an excellent option because they aren't taking up any extra space on your guests' table. When your table is already decorated with full place settings, a choice of glasses, flowers, centerpieces and place cares, this may be the right choice for you to 'multi-purpose' in the best way. You can purchase numbered stickers that will match the colors of your table and have table number and drink that will serve in more ways than one.