A Professional Wedding Officiant, Committed to Serving You

We believe the most important part of your wedding day is the ceremony and our professional wedding officiants are committed to making it your highlight as well, ensuring it's a memorable experience for both you and your guests.
Our wedding officiants work with you personally to customize a wedding ceremony to meet your needs. Your wants and needs are put first to ensure your wedding day will be one you will always remember.
Where We Serve?
Our Wedding Officiant team currently serves a wide area throughout Ontario including Toronto, Hamilton, Niagara Falls, Barrie, Ottawa, Sudbury, Windsor and many more. See the entire region...

What Are The Services That We Offer?
Dream Weddings Canada offers a variety of services in officiating your wedding and Renewal of Vows Ceremony.
View the Wedding Packages...


Wedding Officiant Ajax
Dream Weddings Canada offers Professional & Legal Wedding Officiant services in and around the city of Ajax, Ontario, Canada. Ajax is located east of the city of Toronto. Situated on the shores of Lake Ontario, Ajax has much to offer as you plan your distinctive wedding ceremony. You'll enjoy the small town feel and quality service as you consider Ancaster for your wedding ceremony.
This waterfront city hosts a variety of backdrops, from the historic atmosphere of Pickering Village, to the lush greens of golf clubs and many scenic parks. Ajax offers many top-notch venues both, elegant and contemporary!
A Few Great Ajax Venues
Dream Weddings Canada serves couples throughout the Ajax area including venues such as the following:
Ajax Convention Centre
Annandale Golf & Curling Club
Carruther's Creek Golf and Country Club
Deer Creek Golf and Banquet Club
St. Francis Centre
What Couples Say About our Officiants in Ajax!
"I would like to take this opportunity to say that our wedding was perfect and that was due to your company and specifically Robertha Walters. The service was great and she made it fun, taking away most of the jitters. Robertha was more like a family member and we felt so comfortable with her that all my guests were mentioning how amazing she is.Very personable, caring and compassionate that shows in her warm smile. I would definitely recommend your company and services you provide. Sincerely!"
Anita & Matthew
"Our wedding was something that really only dreams are made of.. it was wonderful! Steve was our officiant and he was absolutely amazing. He was kind enough to meet with me and review all my million questions and he was extremely helpful in helping us to write our ceremony and the order of events we wanted to have. He also came to our rehearsal which was amazing and helped us to prepare for the big day! Now I know why your business is called Dream Weddings! Thank you again!"
Sarah & Kyle
To read more of our Wedding Officiant Reviews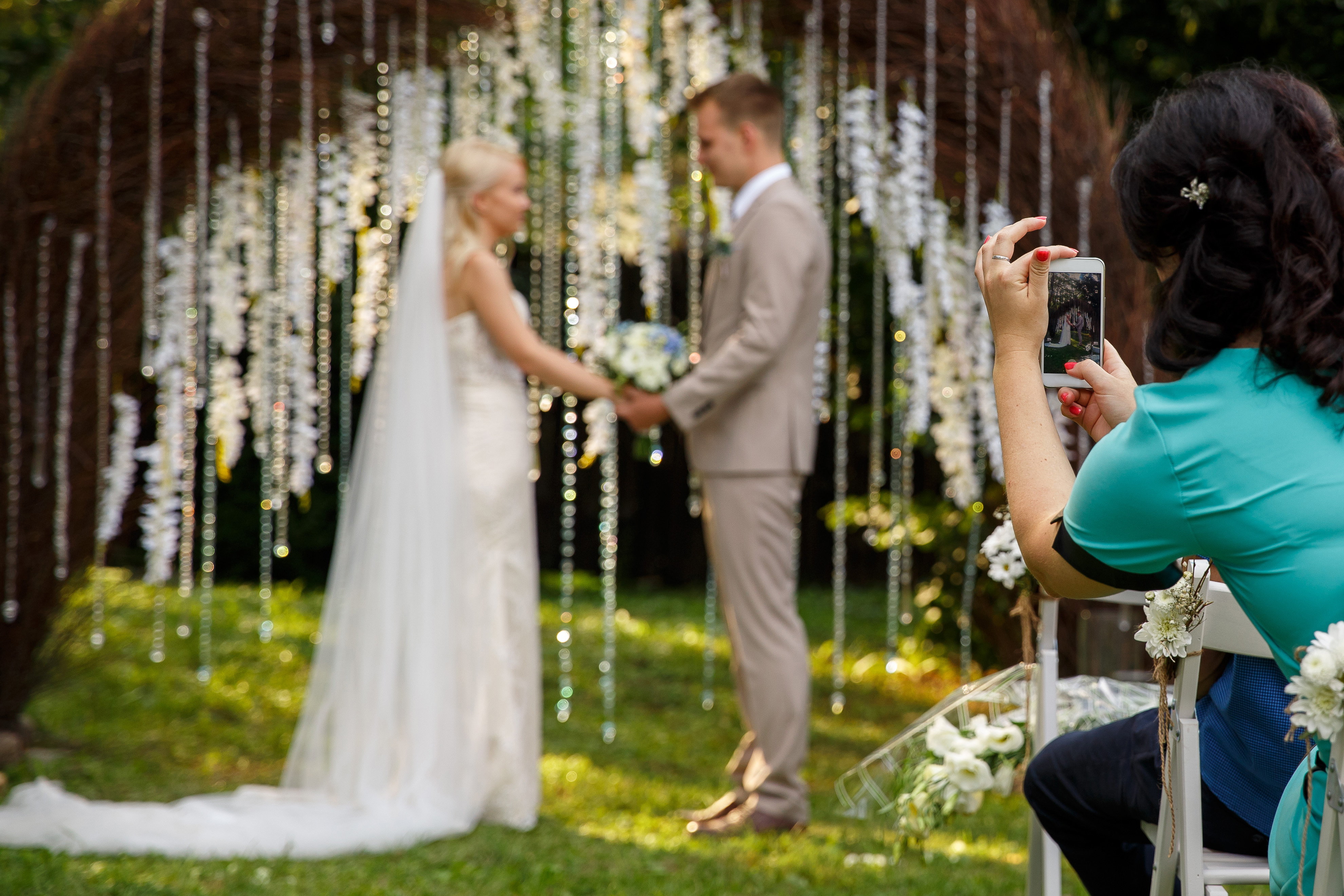 Our Ajax Wedding Officiants work with you, customizing and planning to ensure you have the perfect wedding ceremony – the one you want! As a means to help you as you begin your plans for your choice of venue, we have a growing list of wedding professionals within the area that would be happy to hear from you.
If you'd like to have your wedding in Ajax or it's surroundings why not check out what's available and begin to make your plans now.